Check out our deals section below which offers discounts and coupon codes to Musician Tuts readers for all things music-related. If you sell a music-related product and would like to have your discount or offer featured on our deals page, reach out via the contact form.
25% OFF 1 Month Membership
My personal recommendation for both beginner and advanced guitarists. Take your guitar playing to the next level with JamPlay.
Use coupon code 1BA1E2 for 25% off
Free 14-Day Guitar Tricks Trial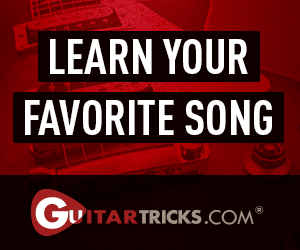 One of the most comprehensive guitar learning systems out there. With video tutorials ranging from beginner to advanced topics.
Use coupon code Save20 for 20% off
Elite Guitarist Fingerpicking Course – 25% Off
Learn how to play 14 classic fingerpicking songs on guitar. Additionally, this course features a "fingerpicking essentials" bonus which shows you what you need to know to start playing fingerstyle guitar fast.
Use coupon code MusicianTuts for 25% off.