Check out our deals section below which offers discounts and coupon codes to Musician Tuts readers for all things music-related. If you sell a music-related product and would like to have your discount or offer featured on our deals page, reach out via the contact form.
TheFretWire – $10 off + FREE Shipping
Build your own guitar kits. The Fret Wire sells everything you need to create a truly unique, custom guitar that you can call your own. New models are added frequently.
Use coupon code musiciantuts for $10 off + FREE shipping.
See why I love DIY guitar kits
JamStik+ Coupon – 10% off

The JamStik+ is an app-based, wireless, and portable guitar that's great for learning how to play, travelling, or composing music in the studio.
Use coupon code MusicianTuts for 10% off.
Read my 2017 review of the JamStik+
Free 14-Day Guitar Tricks Trial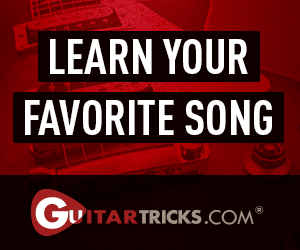 The most comprehensive guitar learning systems out there. With video tutorials ranging from beginner to advanced topics.
Use coupon code Save20 for 20% off
See why I gave Guitar Tricks a 4.7 / 5 rating
Guitar Music Theory Course – 15% Off
Guitar Music Theory's Fretboard Theory course contains 33 hours of instructional videos by Desi Serna. The course also includes PDFs, backing tracks, tablatures, and more.
Use coupon code MT15 for 15% off.
Elite Guitarist Fingerpicking Course – 25% Off
Learn how to play 14 classic fingerpicking songs on guitar. Additionally, this course features a "fingerpicking essentials" bonus which shows you what you need to know to start playing fingerstyle guitar fast.
Use coupon code MusicianTuts for 25% off.